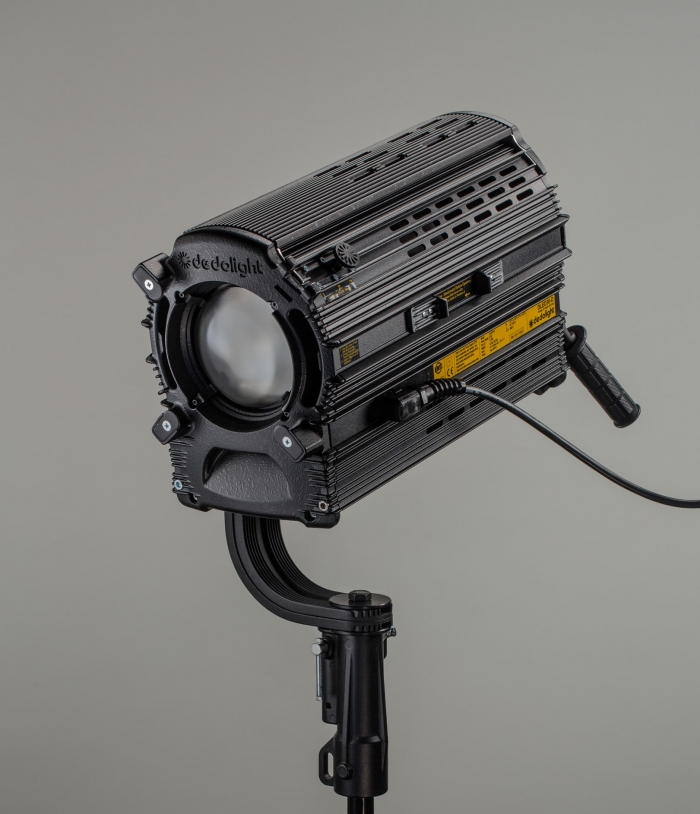 300W Focusing studio LED light - daylight, inc. DMX power supply
Manufacturer: Dedolight
Product Code: DLED30-D
Studio fixture, also useful for mobile drama.
The most powerful of our focusing LED lights with 300W daylight light source.
Huge focus range and perfectly smooth light distribution within the beam, but without any stray light.
Can be used with all of our optical attachments from the non-spherical, wide-angle attachment all the way to the parallel beam attachment, which doubles the light output and is eminently suitable for reflected light (also multiple reflections within the new Lightstream system).
300W daylight light source
TLCI 95
Dimming control, manual and DMX
Double, non-spherical optics
Active cooling system
Huge focus range, wider and narrower than others
As studio light equipped with DMX control as a standard
Options: pole operated or motorized
Size: 478.1 (L) x 336.4 (W) x 603.5 (H w/yoke) mm
Weight: 16.5 kg
If you would like any more information on our products, please drop us an email or call us on:
+44 (0) 20 8955 6700