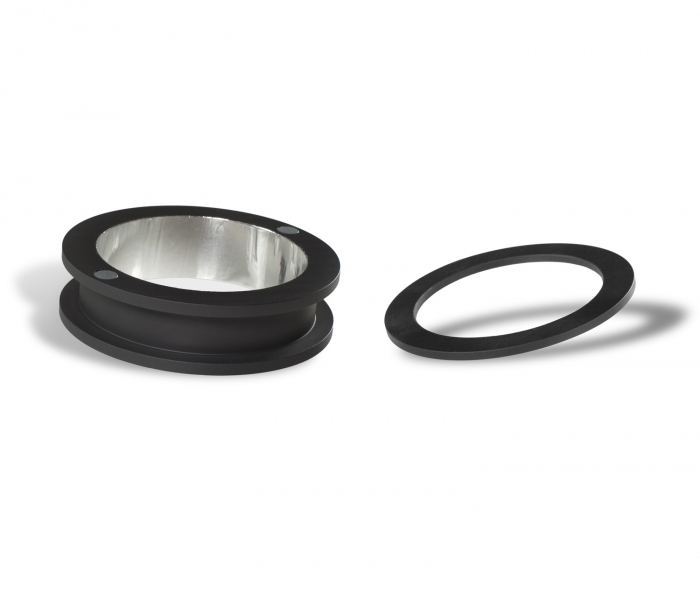 Gel Holder w/ Extension
Manufacturer: Fiilex
Product Code: FLXA008
The Magnetic Gel Holder is designed to attach to the magnetic mounts on the front of the P360/P200/P180E. The Magnetic Gel Holder is a two part system that allows you to magnetically clamp a gel to the face of the light head. Allows for use of special effect gels to create colors or effects that are outside the CCT range of the Fiilex System.
Easy to Attach (Magnetic Mount)
Easy Installation of Gels
Black on the Outside (no light spill behind gel)
Reflective Inside to Maximize Output
Diameter: 3"
Lighting Effect: Allows for further alteration to the color of light.
If you would like any more information on our products, please drop us an email or call us on:
+44 (0) 20 8955 6700