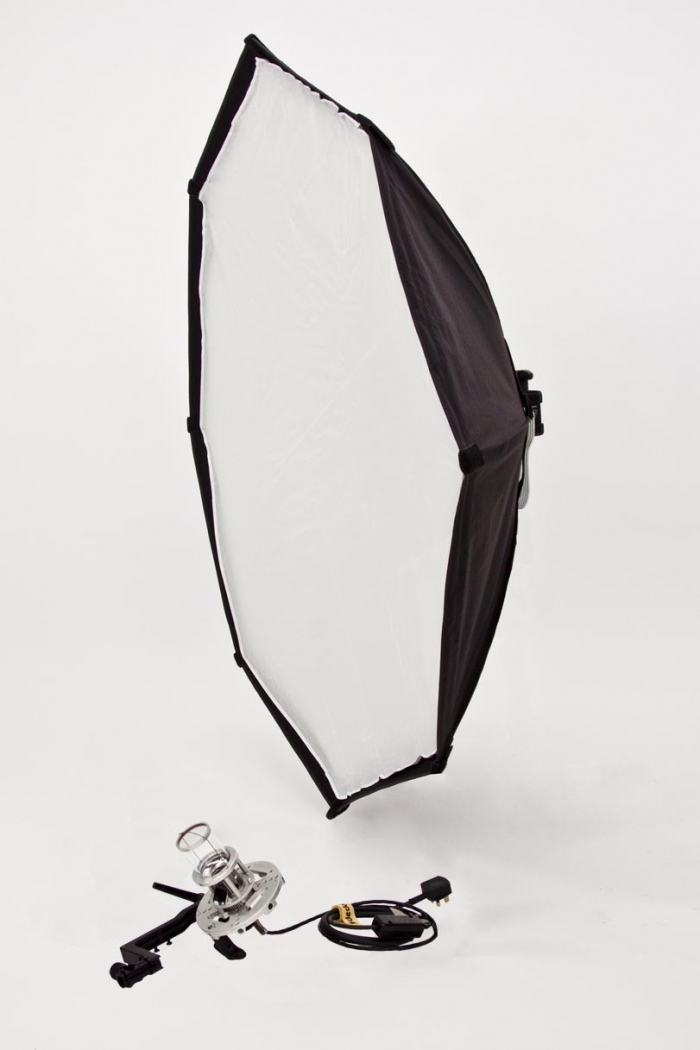 1000W SOFT SYSTEM WITH 5FT OCTODOME COMPLETE
Manufacturer: Dedolight
Product Code: SYS-1000SP-OCT5
This large soft fixture can be found in abundance on the shelves of lighting rental companies, and is a testament to its popularity with serious image makers and Directors of Photography. If you are looking to make outstanding glossy images this is an invaluable tool.
The DLH1000SPLUS is a 1000W (also available in HMI daylight) halogen soft light fitted with a larger mounting yoke which allows the use of larger soft boxes.
This particular fixture has eight receptacles to accept the Dedoflex Octodome. This light is ideal for high quality documentaries, drama productions or large sets requiring a broad soft source. The DLH1000SPLUS can be used as the tungsten companion to the DLH400S daylight version.
• 1 DLH1000SPLUS Soft light head, 1000W tungsten, large mount
• 1 DLPA5 Dedolight PanAura/Octodome 5
• 1 CP77 1000W 24OV GY9.5 300H
Weight: 1.2kg (2.6 lb.)
Lamp: 1000w Max
Cable length: 3 m (9.8')
Mounting: 16 mm (5/8 ") two axis receptacle and 28 mm (1 1/8 ") stud
Safety: Protective glass tube
ON/OFF: In line switch Socket: GX9.5
If you would like any more information on our products, please drop us an email or call us on:
+44 (0) 20 8955 6700